What Are the Benefits of Sheet Metal Shearing?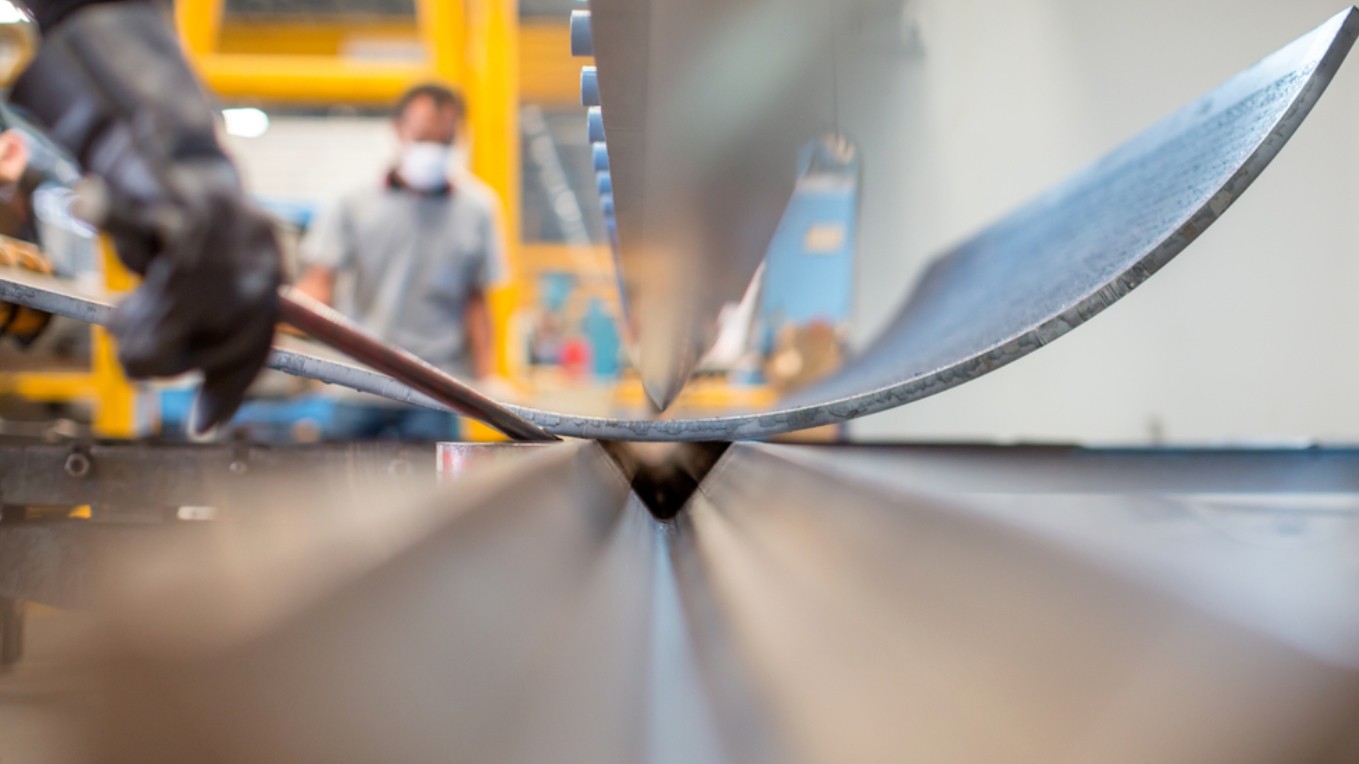 Shearing is a metal fabrication process widely used by many steel fabrication companies to trim and remove unwanted material from sheet metal. It uses tools or machines to cut sheet metal with proper precision.
Fortunately, sheet metal shearing doesn't require heat, but low temperatures, so steel fabricators can do better sheet metal shearing - making the metal look more attractive to customers.
That said, sheet metal shearing is more than just precision and aesthetics. Check out the many benefits of sheet metal shearing!
Sheet metal shearing is a sheet metal cutting process that uses force to cut metal to desired lengths. The force applied to this process is called shear force.
What happens is that the sheet metal is properly held in place, the cut size of the sheet metal is determined, and the two blades use their force to cut the metal. Also, during sheet metal shearing, one of the blades moves toward the metal while the other blade is stationary relative to the metal.
Benefits of Sheet Metal Shearing
Sheet metal shearing has several distinct advantages over other steel-cutting methods. Read on to learn more.
Straighter and Cleaner Edges
Unlike other cutting processes that jagged or deformed metal edges, sheet metal shearing uses punches and straight blades, resulting in straighter, smoother, cleaner edges.
Even softer materials that are often difficult to cut and clean can be cut with better results using sheet metal shears.
No Chips
One of the greatest benefits of sheet metal shearing is the absence of chips. Chips are excess material when cutting metal. By choosing sheet metal shearing, your cutting process can become efficient by preventing excess waste in the form of these chips.
For Soft and Hard Metals
As we mentioned, sheet metal shearing does not produce chips, which helps the process work well on soft or hard metals including silicon steel, aluminum, and tinplate.
When cutting hard metals, higher-powered machinery is required to help cut the metal faster. Fortunately, shearing tools are powerful machines that can cut through all types of metal. That's why whether you're cutting soft or hard metal, you can be sure the metal your project needs will be of the highest quality - thanks to sheet metal shearing.
Minimal Waste
Sheet metal shearing produces almost no waste, which helps protect the environment. Less waste ends up in landfill and the manufacturing process is sped up, reducing direct carbon emissions.
At Hengli, sheet metal shearing helps us reduce production costs as the metal is all uniformly cut to the required size, thus not turning money into wasted products. We can cut straight metal on plasterboard, and the blade can be installed at an angle, which helps to cut smaller metals in a short time. So it goes without saying that sheet metal shearing is the only method that many steel fabricators can adapt to because of the precision of the process.
Versatility
Given that a sheet metal shear can cut all types of metal, it also offers versatility for different types of cuts. Cuts can be achieved in virtually any length and in diameters as small as 0.0750.
Customers who require high-volume operations using sheet metal shearing processes can be assured of flawless cuts of metal with minimal waste, increasing the overall level of mental efficiency. This is a great opportunity for different industries to trust our sheet metal shearing process as it can bring you higher profit margins.
Key Points
In this blog, we tell you about the benefits of sheet metal shearing. It is essential for projects that require quality cut metal. If you want to know more about the sheet metal shearing device, or you want to purchase the sheet metal shearing device, please
contact us
, one of our friendly and well-trained team members will be happy to answer your inquiry!
Hengli is a professional
custom shearing machine manufacturer
. It is a national high-tech enterprise specializing in the R&D and manufacturing of high-end industrial automation equipment, and one of the main suppliers of sheet metal cutting and forming automation equipment in China. The R&D department of our company is a provincial-level high-tech enterprise R&D center, with nearly 50 Chinese and Japanese professional technical engineers.