What is Coil Slitting and Steel Slitting Line Process Introduction?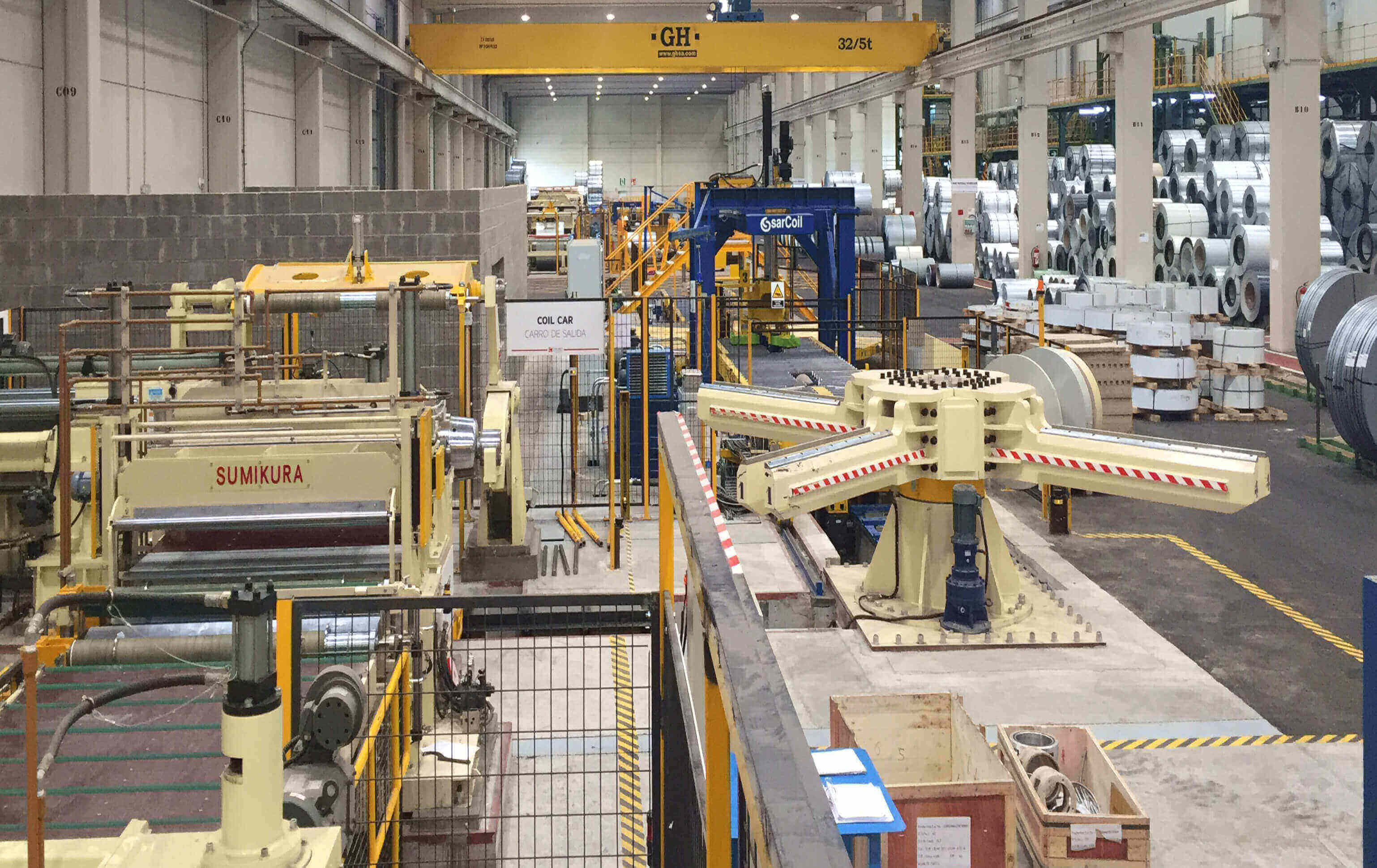 In metalworking jobs, every new contract is a new custom challenge. The increased demand for coils with finer width and length parameters has ushered in an era of more powerful precision slitting, driven by technological advances in slitting equipment, software, and tooling practices. Before introducing slitting, let's first explain what a coil is.
Coil, finished steel product, such as sheet or strip, rolled or coiled after rolling.
Steel coils are often used for efficient handling, transportation, and further processing. The coil is used by manufacturers of process equipment such as food processing equipment, household unions, medical equipment, building, and building products, offshore drilling platforms, chemical and pharmaceutical equipment, water storage and treatment, heating, and energy.
What is Coil Slitting?
Coil slitting is a shearing process in which the width of a primary or main coil is reduced into multiple narrower coils. This is often called stripping. The steel strip is a flat coil product with a width of less than 600mm for hot-rolled products and less than 500mm for cold-rolled products. Wider flat products are called wide strip products.
Strip steel is used in various industrial applications. Typically, strip steel is used in body panels and automotive parts, pipes, appliances such as refrigerators, washers and dryers, building materials, and electrical components.
A slitting line is a metal fabrication process in which a roll of material, such as aluminum or steel, is sewn to a specified length and width for an end application. As the material passes through the machine, the steel coil moves past very sharp circular blades to cut. In order to slice, considerable compressive force must be applied -- when the compressive force exceeds the tensile strength of the material, it is sliced. The final product is a long strip of material cut to the buyer's specifications.
What is a Steel Bar Slitting Machine?
Steel strip slitting machine is composed of three parts: uncoiler, slitting machine, and winding machine. To ensure optimized process quality, each component must be precisely aligned during installation.
Steel is an iron alloy mixed with carbon for its strength and durability. Combine these properties with low cost and you have an alloy well suited for a variety of end applications including (but not limited to) automotive, infrastructure, and appliance/HVAC.
Steel Bar Slitting Line Process Introduction
Steel slitting is a steel manufacturing process in which coils of steel are slit to the length and width specified by the final application. This process requires a mechanical line with uncoilers, slitters, and rewinders to obtain the final product: slit coils or "mults".
Steel Slitting Process
The unprocessed steel coils are slitting and finally reminded to form three perfectly slit reels from the original large reel. The slitting line operator feeds the coils into the uncoiler spindle. The cooler unwinds the main spool and feeds it into the slitting head, where rotating knives cut the steel into narrow strips. Operators then inspect the individual mults to ensure that the gauge width and edge conditions meet the required specifications. The slitting coil passes through the annular pit to ensure that the bending cracked material has no stress and no recoil. The individual hybrids are then combined and packaged according to specific customer requirements.
Leading Manufacturer of Slitting Line Machines
Hengli is a professional
custom silicon steel shearing equipment manufacturer
. Founded in 2005, it is a national high-tech enterprise specializing in the R&D and manufacturing of high-end industrial automation equipment, and one of the main suppliers of sheet metal cutting and forming automation equipment in China. The main products are synchronized with the world's advanced technology and are widely used in the pillar industries of the national economy such as automobile manufacturing and parts processing, iron, and steel metallurgical processing, electric power, and metal packaging. If you want to customize a silicon steel shearing device, welcome to
contact us
.